Enabling your objinfo.xml file is quite easy!
Keep in mind, you will need "full access" to the store manager page: make sure you have both your password, and your security key ready.
Once you've logged into your store manager, locate the link named "Search Engines" under the "Promote" block in the lower left hand corner. Go ahead & click on the link once you find it.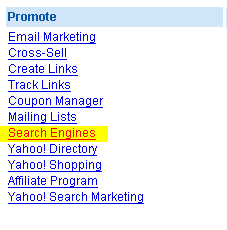 Near the bottom of the screen are a couple of radio buttons labelled "Disabled" & "Enabled." Select the "Enabled" button to activate your objinfo.xml file!
That's it!