The first night of the Search Engine Strategies kicked off in a great way with a party thrown by Accel. It was hosted at the San Jose Tech Museum of Innovation. The food was incredible and the table decor elegant. There was an excellent selection of people to talk to and compare notes with as well. We met folks from Ebay, Microsoft, World Vision, A9, Yahoo! and others. Very cool.
Table Decor including
Roses
and Ranunculus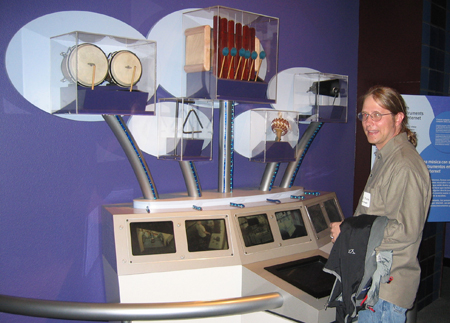 David Experimenting with a Musical Exhibit
Aaron from shopping.com, Craig Paddock,
Rob Snell
, and David Burke.